CFA® Program- Candidate Service (Mock Exam)
CFA한국협회에서는 CFA 시험을 준비하시는 CFA Program Candidate 여러분들께 도움을 드리고자 글로벌 출판사이자 CFA 교재 전문 개발 기관인 Wiley와 협력하여 Wiley의 Online MOCK Exam을 제공 드리고 있습니다. 참고로, Online MOCK Exam은 CFA Exam 시험일 기준 1-2개월 사이에 실시되며, 비용은 Candidate Member에 한해서 무료로 제공됩니다.
한편, CFA 시험 관련하여 Wiley의 교재 및 프로그램 교재를 구입하시고자 할 경우 많은 할인 혜택을 받으실 수 있도록 CFA Society Korea의 Promotion 코드를 제공해 드리고 있습니다. Promotion Code 관련하여 문의 사항 있으신 분은 아 래 이메일로 연락 주시기 바랍니다.
모쪼록, Online Mock Exam을 통해 실전에 대한 적응력을 키우시고 본 시험에서 좋은 성과가 있으시길 기대하겠습니다.
CFA한국협회 드림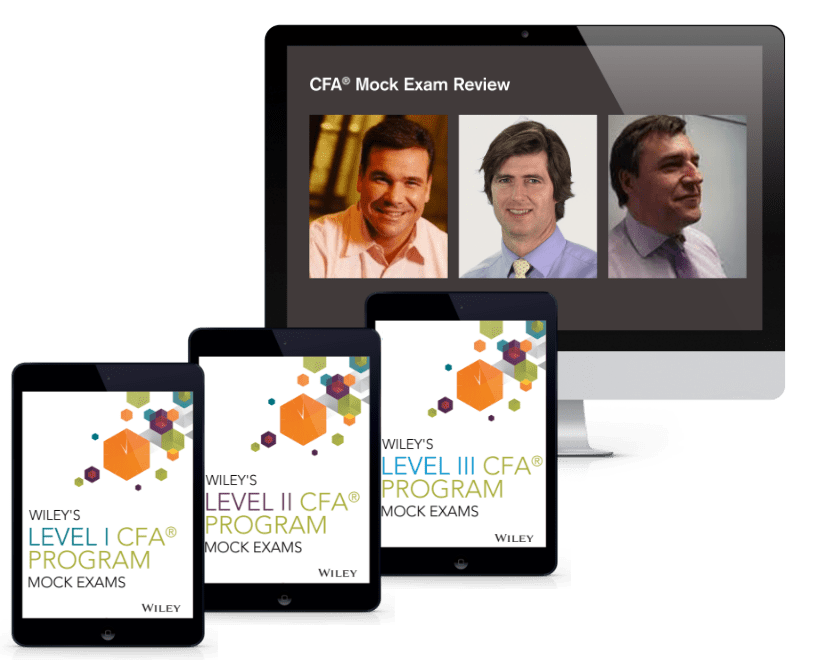 Wiley's CFA® Program Mock Exam Review
Practice to pass on exam day! With the exam only a few weeks away, CFA Society Korea is partnering with Wiley to offer all candidates the opportunity to write a mock exam absolutely free. In just 3 simple steps, you'll get the practice, insight and support you need to cross the finish line.
1.Download the Mock – Fill in your details and you'll have access to the Society Mock Exam for your Level.
2.Download the answers – Already taken your Mock Exam? Check your progress by completing the form and downloading the answers to the Society Mock Exam for your level.
3.Get the most out of your Mock – Access our 2 hour on demand class. as one of our most experienced instructors walk you through a selection of the most typical and toughest subject areas you'll face on the CFA Program Exam.
Spaces are limited so register now to reserve your place.
It's time to get Intensive
Make the most of your Final Review – with an intensive 2-day Bootcamp and our 11th Hour Final Review Course – Live or On-Demand!
Step One – Deepen your understanding and drive home core concepts in the final few weeks with Wiley's 11th Hour Final Review Course. Includes 11th Hour study guide, condensed review video lectures (27+ hours at Level I and II, 14+ hours at Level III), 11th Hour mock exam, exam planner and formula sheets. Find out more.
Step Two – Join our renowned instructors for one study-packed weekend designed to help you fully prepare to pass. Includes a detailed review of the most highly weighted topics combined with plenty of Q&A, problem solving and question practice. Space are limited, sign up today